1.
Questionnaire
Fill out our questionnaire with basic information for your wedding day, we then put together a rental agreement!
2.
Signature
Once we've written up a rental agreement, we'll send it over to you for your review & signature!
3.
Date Retainer
After everyone has signed the rental agreement, payment of  the 50% date retainer is due and then you'll be OFFICIAL!
Ready to make it official?
 Download the questionnaire or email us to have one sent to you !
Your date's available, you've done your tour, and now you're ready to book....
what's next?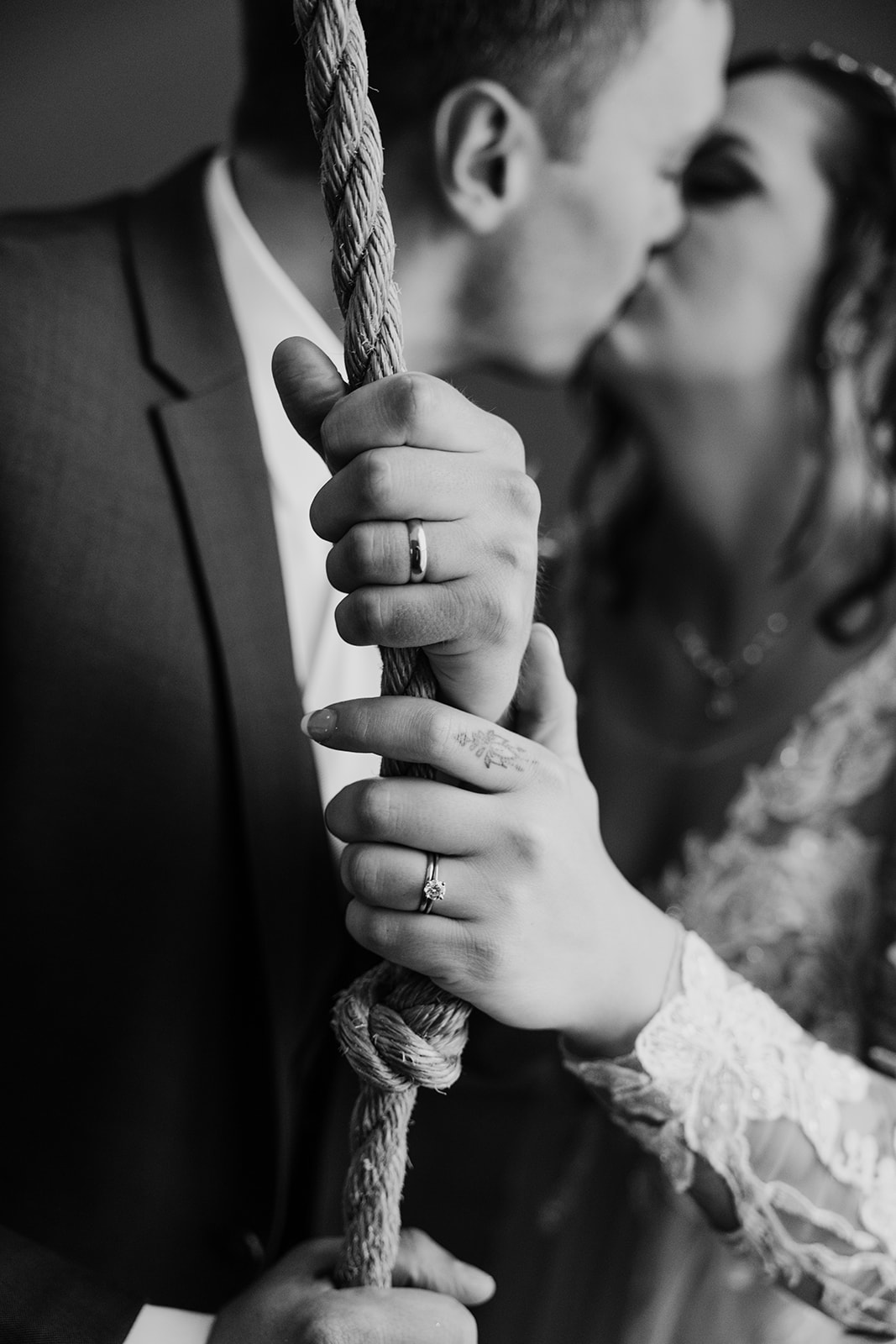 1. Complete A Questionnaire & Receive a contract
It's as easy as initial and sign!
2. Sign your contract and send it back to us
We will countersign and send you a copy!
3. pay your date retainer
To solidify your booking, a 50% reservation retainer is required. 
4. Get Officially Booked!
Sign, sealed, delivered.. WE'RE YOURS!! OFFICIALLY!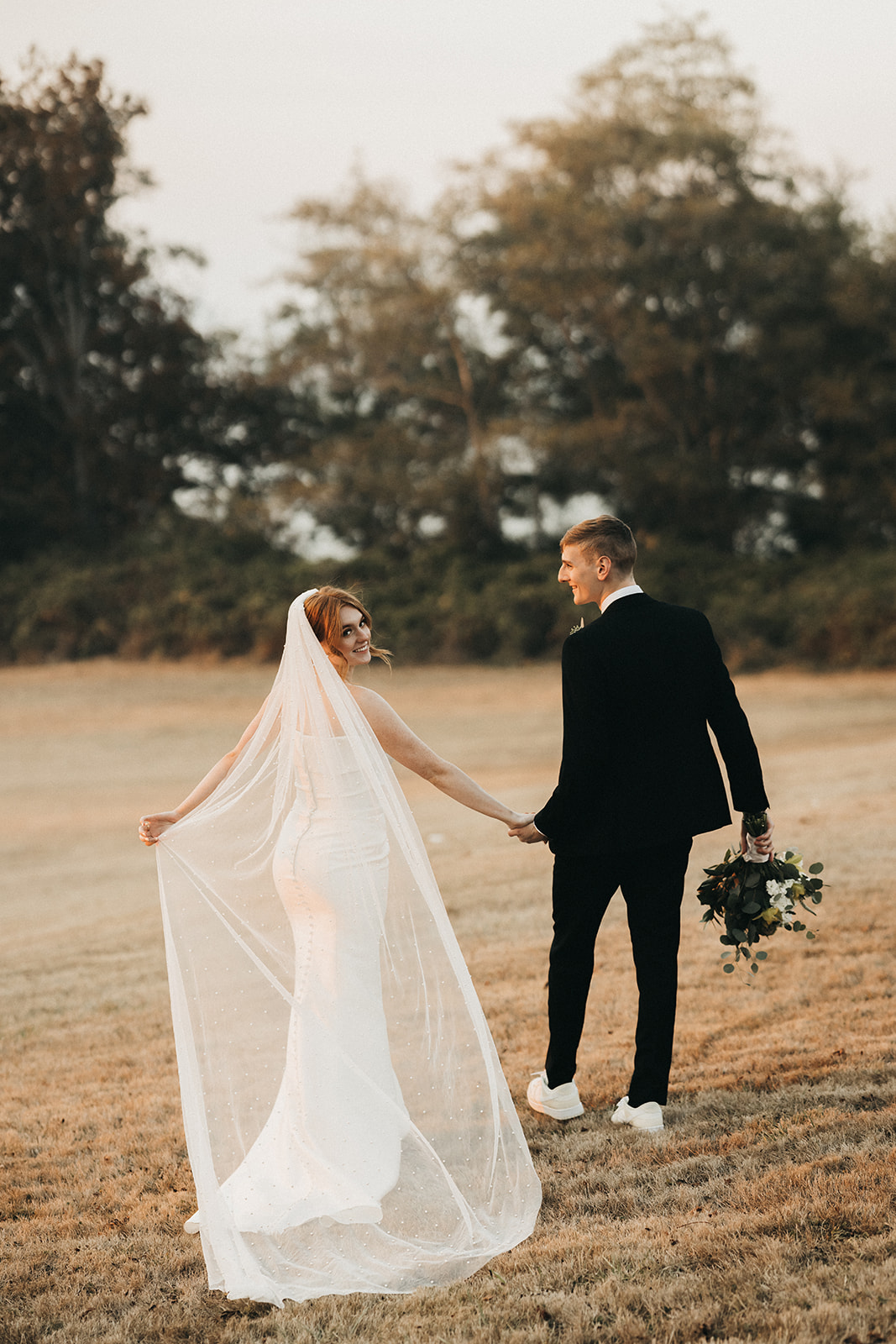 5.  Planning Process
We aren't wedding planners, but we are here to help! We have lots of information on all kinds of Vendors! Email or give us a call and if we can help we are happy to!
6. 60 days out - Rehearsal date set
We'll set a date for your rehearsal so that you and your party can plan accordingly!
7. 30 days out - complete your Rehearsal Packet
We send this useful packet  to you when scheduling your rehearsal (or  when inquired)  for your convenience. This gives us all the important information and details we need for your wedding day to run smoothly. All that we ask is that you send it to us no later than 30 days before your wedding day.
8. 10 days out - Final Balance & Security Deposit Due
The rest of your rental payment & the security deposit is due 10 days before your wedding day.  Your security deposit is refundable given no extra clean up or damages have been done to any of the facilities!
It's Wedding Day!!!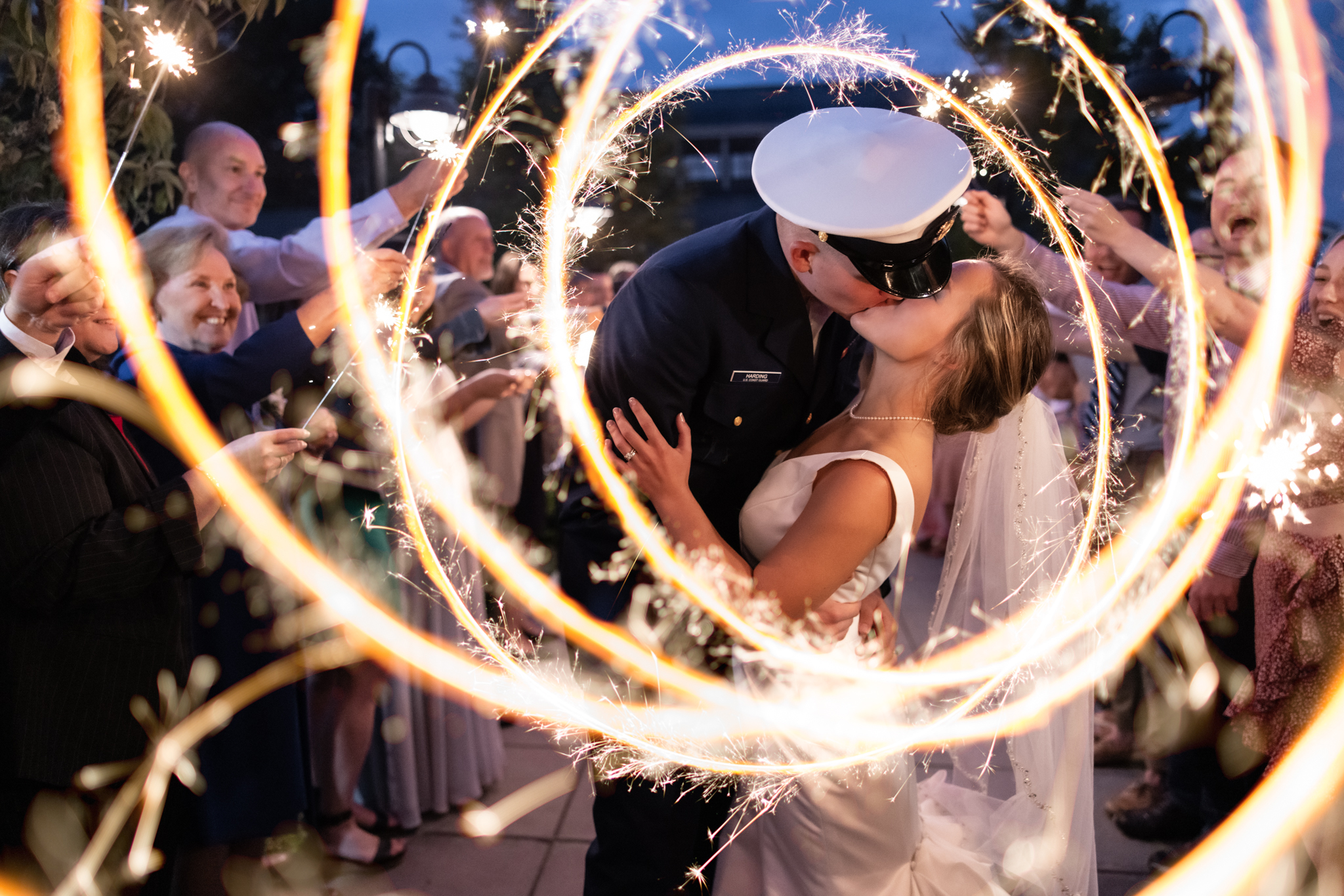 From the very beginning to
the day of, extremely helpful
and great communication!
Andy + Melissa, 2018
Common Questions
What Kind of Send-Offs are we allowed to do?
Get creative! Almost anything is allowed! (within reason!)
Some things that are NOT permitted are:
Unauthorized Fireworks
Birdseed
Rice or foil confetti
Floating Paper Lanterns
Sparklers are allowed on a case by case basis. Please reach out to us to talk about using sparklers for your send off!​
Are tables and chairs provided and do we have to set them up and break them down?
Tables and chairs are provided with your venue rental! Set up and break down of them are handled by Port Gamble Staff.
You are free to use as many or as little of our tables & chairs as you'd like. We will send you a schematic form to complete so that we can set up the venue just the way you want it!
Do we have to pay for parking?
Parking is FREE and UNLIMITED!
We reserve the parking spaces in front of the venue for special guests (Bride + Groom, Parents, Disabled + Wedding Party).
​
There is an abundance of street parking for your guests, as well as fields at both venues for parking.
​
Port Gamble Staff will be onsite to direct your guests on where to park!
Do you work with preferred Vendors?
Yes! We are happy to show you our preferred vendor list and give other vendor suggestions! We have a number of fantastic Catering partners that provide excellent services and food !
Our only requirement for alcohol service is that you hire a  Licensed & Insured professional Bartending Service.
Kitsap Bartending Services/The Bustender or Tipsy Gypsy are our suggested options that we highly recommend!
Why do you require a licensed bartending service?
We require this for all events for the safety + comfort of your guests! It allows peace of mind that over-serving will be avoided.
The bartender is responsible for monitoring the alcohol distribution, taking care of all the mixing + serving of the drinks, and managing the bar. Due to this, we require a third-party Bartending Service with a Washington State class-12 alcohol serving permit.
We do not allow self-serving, or friends or family acting as a bartender (even if they are licensed). The bartender CANNOT be a wedding guest or consume alcohol during your event.
Port Gamble Staff will diligently enforce these regulations. If we witness a guest serving alcohol we will immediately shut down the bar for the rest of the event.
10 days prior to your event, we will need proper documentation of both the banquet license and bartenders permit.
When will my rehearsal be?
We offer a one-hour complimentary rehearsal a day or two (pending availability) before your wedding day. Port Gamble Staff will be on-site to answer any questions, or lead the rehearsal if you'd like!
How far in advance can we decorate?
Your rental period includes set-up and break down time.
By permission & availability, we may be able to permit items to be dropped off, stored, or set up the day before the event.
Where can I get ready the day of?
We will happily provide dressing space in our historic Conference rooms at no additional cost, given that they are not booked. This facility offers seclusion, a private bathroom, and is less than a block from the pavilion.
Please note, the Conference rooms MUST be reserved separately. Just reach out to us!
Is there staff on-site during the event?
Yes! We will have staff there from the beginning of the day to the very end!
We will be happy to help everyone down the aisle on the day of, but please remember we are venue coordinators NOT wedding planners.
Our services do not include serving food or alcohol, coordinating the schedule, contacting the vendors, decorating,etc. or other duties not related to the facilities.
What is the latest we can stay?
All our reservations end at 10:00 pm by default, in accordance with Kitsap County noise regulations. This includes all breakdown and clean up of your event. We recommend that your event end at 9:15 pm to allow for breakdown and clean up time.
You can purchase an additional hour at the end of your event to allow for clean up to begin at 10:00 pm and your reservation to end at 11:00 pm. You must have the additional hour added the month before your wedding to allow for proper staffing.
Should your breakdown and clean up run late, you may be subject to the additional hour fee.
What cleanup am I responsible for?
You are responsible for taking out everything that you bring in, including trash. We have trash and recycling dumpsters designated. Your caterer and/or bartender may do this as a courtesy service, but it is your responsibility.
If you use flower petals, you are required to pick them all up and throw them away. They CANNOT be left on the lawns or thrown into the gardens.
You are not responsible for sweeping, mopping, or cleaning the bathrooms.
We ask that you leave the buildings as clean as you found them. Extra cleaning needed or any damages caused may result in a loss of your security deposit.
Breakdown of tables and chairs is covered by Port Gamble Staff.
Want more information or have any questions?
Just insert some basic contact information and we can answer your questions and provide more information...
Start The Booking Process!